Environmental sustainability is the only way forward in the hotel industry. The treasure that is the magnificent Hunter Valley needs to be preserved at all costs.
Preserving nature while also providing visitors with a unique experience is our mission. This is why voco™ Kirkton Park Hunter Valley is seen as one of the best sustainable hotels in the Hunter Valley.
But what is it exactly that makes voco™ Kirkton Park Hunter Valley the best eco-friendly hotel in the Hunter Valley? Here is everything that you need to know.

Sustainable Approach
Climate change is a real issue. Over the past few decades, temperatures have been steadily increasing all over the globe. Australia, of course, is no exception.
Greenhouse gasses are tearing the planet apart. We can help prevent disaster by reducing our carbon footprint and thus allowing nature to heal. Every little helps.
At voco™ Kirkton Park Hunter Valley, we have already implemented several sustainable initiatives as part of our sustainable development goals. We believe that by doing more for the environment, we can live better, healthier, happier lives.
Being eco-friendly is not a choice anymore. We pride ourselves on transitioning into an eco-friendly hotel and will continue to help Mother Nature in every way that we can.
Under our Green Engagement program, we record our carbon production. We have managed to reduce our carbon emissions and energy usage by a staggering 20%. We now use 13% less water and recycle 26% more. And all that in less than two years!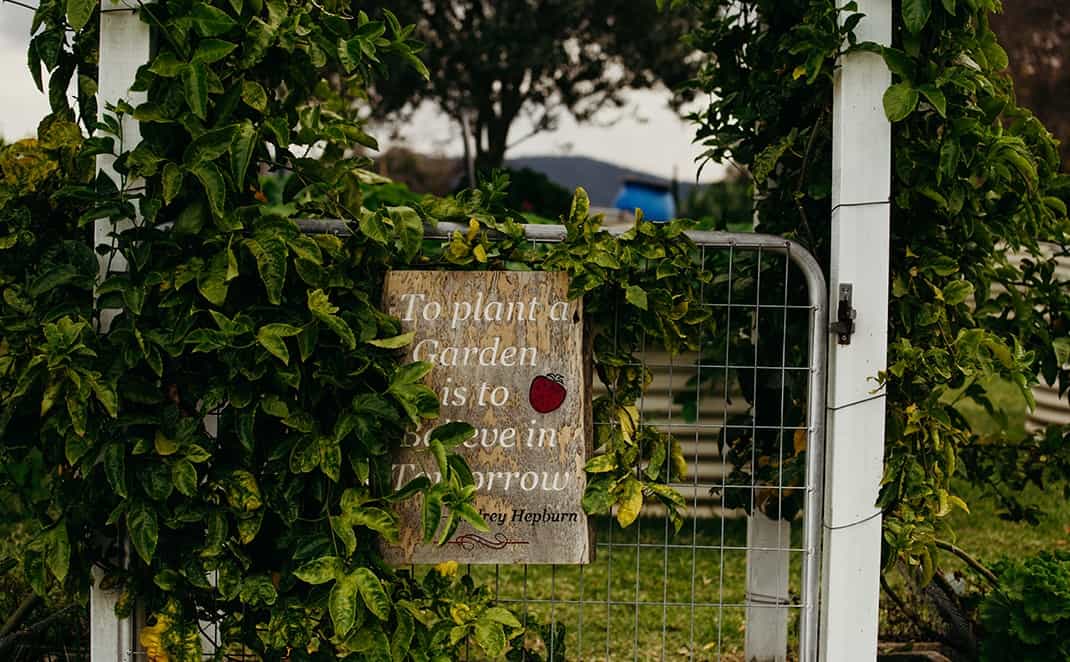 Our Very Own Vegetable Garden
We are very proud of our very own estate vegetable garden. We grow much of our own produce, eliminating the need to purchase many products. While providing customers with the freshest and most nutritious ingredients possible.
As a sustainable hotel, we do everything in power to protect and safeguard the environment. For example, the meeting rooms at voco Kirkton Park are powered by our solar farms, while the beautiful gardens are watered with recycled water.
We aim to be producing approximately 80% of our own vegetables in the near future. Aside from providing us with fresh honey, honey bees pollinate our crops, leading to increased yield and tastier veggies for your plate!
Estate to Plate
'Take care of Mother Nature, and she will take care of you'. Our estate-to-plate ethos is based on a symbiotic relationship with the environment around us.
We take care of our vegetable garden and do everything we can to reduce greenhouse gasses. As a result, we can provide our customers with the finest, freshest local produce in the Hunter Valley.
By staying with us here at voco™ Kirkton Park Hunter Valley, you can enjoy sustainable accommodation and estate-to-plate fine dining all in one.
At our signature restaurant Locavore, you can enjoy the Hunter Valley's regional produce at its finest. Discover seasonal and sustainable degustation menus that will satisfy your taste buds and ease your conscience.
Our head chef is dedicated to sourcing the finest local produce of the Hunter Valley. Our seasonal menus feature the best of seasonal and regional produce, including our own estate garden-grown produce, all sourced from within 150 kilometers of voco™ Kirkton Park Hunter Valley.
Combine your naturally-sourced meal with some of the best Hunter Valley wines that the region has to offer. Your unique degustation journey begins here.
Enquire Now
Kitchen Garden Tour
Discover a whole new way of eating fresh! Change the way you feel about food once and for all. If you want to learn more about our sustainable initiatives, you can!
Ask our friendly team for your personal guided tour of our beautiful vegetable garden. You may also have the opportunity to pick your own dinner ingredients straight from the paddock to your plate, so make sure you take a basket.
Our experienced guides will inform you on the gathering process, providing you with additional information about the ingredients used in the current and future menus.
Tour past the citrus trees near the kitchen and get a closer look of our Kumquats. Make your way to the magnificent rosemary and lavender bushes that were planted by the original owners.
You will discover where our honey bees come from and watch the stunning native trees up close. At the stables, you will also have the chance to learn more about our food waste program.
Enquire Today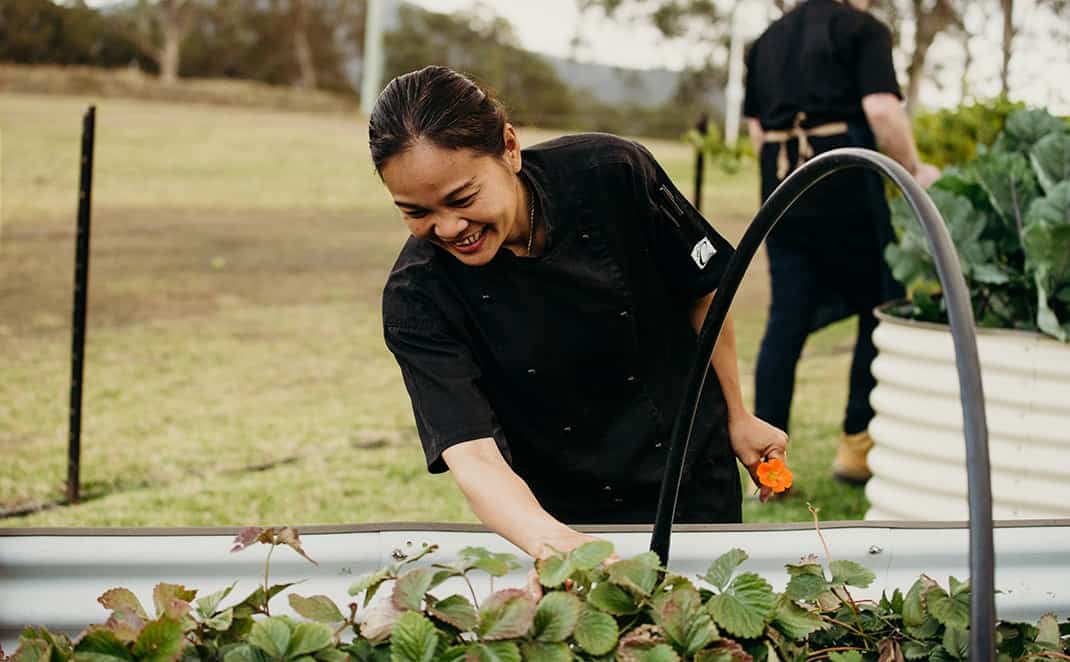 Cocktail Master Class
At voco™ Kirkton Park Hunter Valley, you have the opportunity to create your very own cocktails using locally-crafted spirits and botanicals.
Get a closeup of all the different ingredients and botanics that are used to create our signature cocktails. Discover more about the various local spirits, and learn about how they are produced.
The Master Class concludes with a unique tasting experience. Here are some of the key hero ingredients used to create our signature cocktails:
Honey: Used to create the cold drip espresso martini, partnered with Mr Black from Distillery Botanica at Erina, and Murray's Vodka from Bob's Farm.
Rosemary: Used to make our hand-crafted rosemary syrup, which is then partnered with Sparrow Jack from Newcastle Distillery.
Chilli: Our dried chillies are partnered with Mr Black and a splash of tequila over ice.
Lavender: Our lavender is steeped into a syrup and then served with Gin from the Farmer's Wife distillery.
Rose: More than 300 roses adorn our beautiful garden. The rose is kept clean and is served with Finnish-style vodka and Turkish Delight liqueur.
Mint: A slight twist on the Old Cuban classic, served with Black Gate Rum from Mendooran and a dust of local sparkling wine.
Learn more about our Cocktail Master Class and available programs.
Call us Today     Signature Cocktail Menu

Sustainable accommodation is the future. Do what's best for the environment—and yourself—by staying in one of the most sustainable hotels in the Hunter Valley. Experience ultimate comfort while enjoying all that the Hunter Valley has to offer on your getaway.
Book Now