Planning your perfect wedding in Hunter Valley doesn't have to be daunting. Every bride deserves a wedding venue that is every inch as exquisite as she is. And every groom deserves a venue that is as grand and classic as he is.
At voco™ Kirkton Park Hunter, you can have the wedding of your dreams. Finding the perfect wedding venue is the crowning glory of your special day. One that fills the occasion with a magical atmosphere fit for a king and queen (or king and king and queen and queen.)
Of course, the venue is only one piece of the wedding jigsaw puzzle, albeit a major one. Today we are going to cover all of the essential elements of planning the perfect country wedding in Hunter Valley.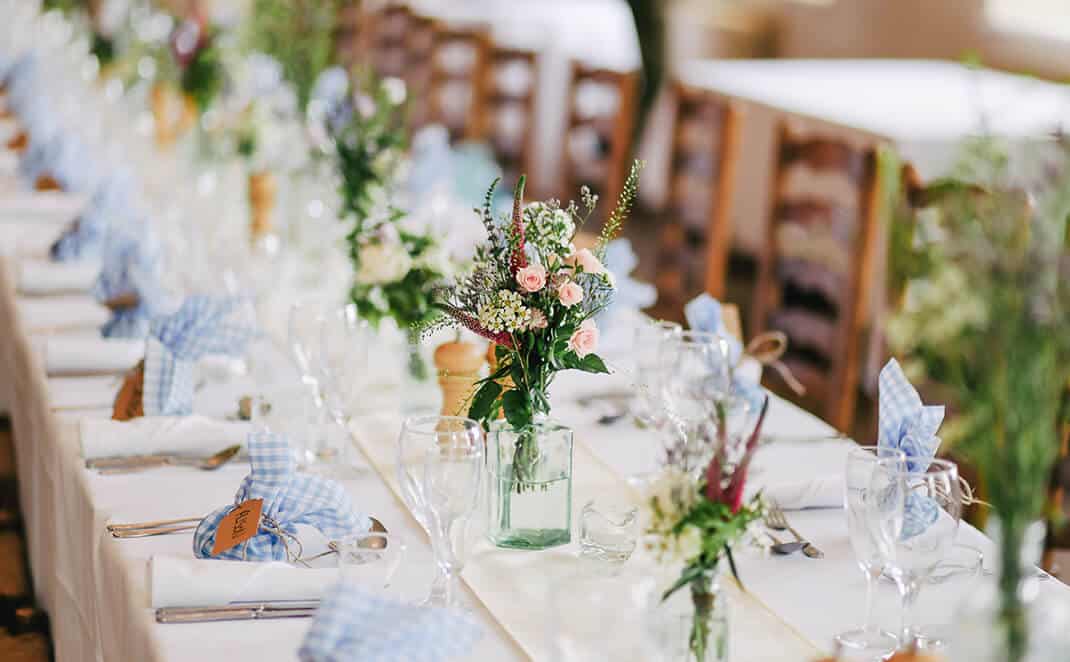 "At voco™ Kirkton Park, you can have the intimate country wedding of your dreams. Finding the perfect wedding venue is the crowning glory of your special day. One that fills the occasion with a magical atmosphere fit for a king and queen."
The Wedding Theme
Before any other part of your wedding planning takes place, the first thing you are going to want to do is to settle on a theme. And in the Hunter Valley region, it's all about style, class and making a statement.
The region lends itself perfectly to classic country weddings and sets the scene for a grand occasion. When it comes to your wedding theme, try to think of something that compliments your dream venue. Hunter Valley is famous for its vineyards, sprawling estates and it's lush, rolling green countryside.
Do you want to say I do with a beautiful garden wedding surrounded by the beauty that nature has to offer? Or would you prefer something more classic and perform your ceremony indoors? Is rustic more your thing or are you into modern and sleek touches?
All of these questions help you work out the perfect theme for a country wedding. And once you have decided on a theme, it's much easier to start working on the wedding venue, decoration, flowers, wedding clothes, menu and music, etc.
The Wedding Venue
The bride is unquestionably the most beautiful part of any wedding. And the groom the most handsome. Choosing a wedding venue that perfectly complements the two helps encapsulate all of the beauty, magic and romance of your special day.
A single red rose epitomises romantic perfection. So just imagine the beauty an entire rose garden offers as your backdrop. Take advantage of our perfectly manicured gardens filled with sweet floral scents, show-stopping blooms, and gently flowing water features. With more than 70 acres of stunning scenery steeped in romance and charm, finding that perfect place to exchange rings is entirely in your hands.  
For those who want to have their ceremony indoors, the same beauty found outside is followed on inside. Walk down the aisle in an elegant and contemporary interior, finished off with floral accents to match your theme. Create the wedding venue of your dreams with the help of voco™ Kirkton Park. Every aspect of your dream day can be brought to life just the way you want it. Let us focus on the finer details so you can focus on the bigger picture and enjoy every magical moment without any stress.
DISCOVER MORE
The Wedding Accommodation
Our Hunter Valley accommodation is available in a variety of styles perfect for all of your wedding guests. From luxury suites to executive and standard rooms, which are far from standard, we have the perfect accommodation for everyone. Soak up splendid views of the Brokenback mountains and Hunter Valley from your very own private verandas. Enjoy the excitement, and just make the most of every moment.
You and your guests can also take advantage of our magnificent Grecian-style heated pool. Indulge in a glass or two of locally-produced wine. Or simply spend time enjoying a decadent slap up meal carefully crafted from the finest local ingredients.
VIEW ROOMS
The Wedding Reception
You can't have a wedding without a wedding reception. It's all part of what makes your wedding day extra memorable. The wedding ceremony is a time when your guests celebrate your love. The wedding reception is when you celebrate your special day with everyone you love.
Imagine being the centre of attention at your very own banquet. Celebrate your special day with up to 300 of your nearest and dearest friends and family. Whether you prefer a formal sit-down dinner or would rather have an alfresco buffet for everyone to enjoy, anything is possible at voco™ Kirkton Park.
One thing is for certain. And that is that no matter what type of wedding reception you decide on. You can rest assured that it will be completely tailored to your requirements and give rise to memories that everyone will cherish for a lifetime.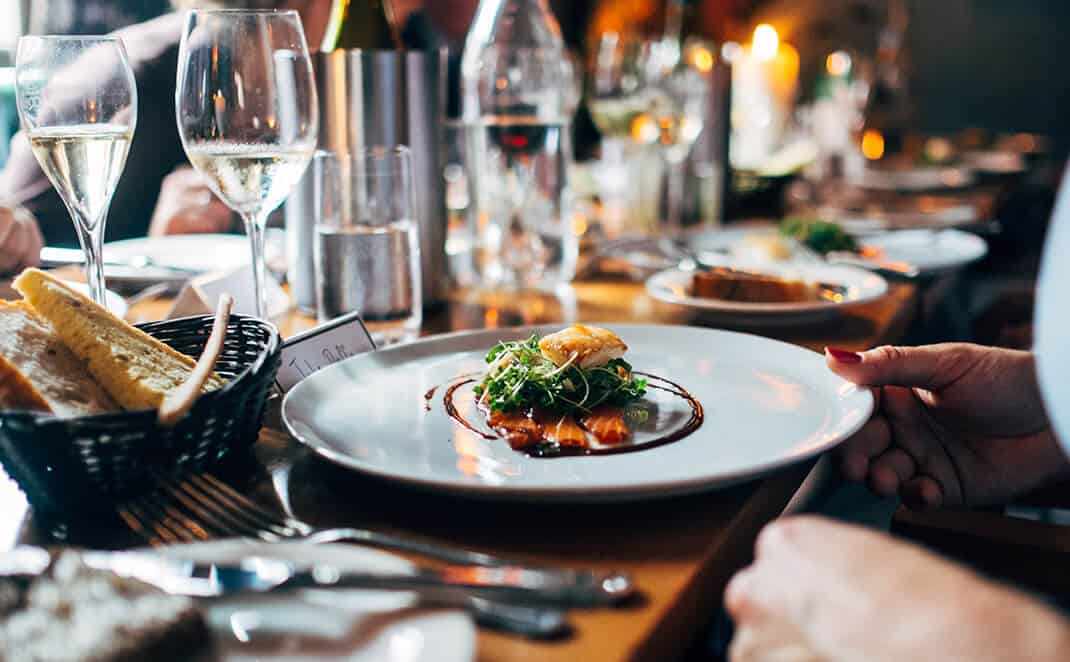 The Wedding Catering
From that all-important wedding rehearsal dinner, to the wedding reception and the cake. Food plays a pivotal role at every wedding. Planning your country wedding in Hunter Valley gives you access to some of the finest food and wine in the world.
You and your guests can sip on flutes of champagne and enjoy the atmosphere while we take care of the catering for you. Whether you prefer to use locally-sourced ingredients for a truly sumptuous menu or prefer something a little bit more exotic, it's all in your hands.
When planning your wedding menu, think about the types of drinks you would like to offer. Will you have appetisers before the main meal? What types of dessert do you want to share with your guests? Try to think about the types of food that you and your partner enjoy the most, then make it extra special for your special day.
No matter how out there you think your wedding menu is, our friendly and helpful staff can help you create the menu of your dreams. But one thing you definitely want to include is some world-class Hunter Valley wine.