The success of a meeting or conference largely depends on the venue and its location. Planning a business meeting or conference is often a stressful, time-consuming experience.
Planning the perfect conference and keeping delegates content is definitely not an easy task. There are so many things one has to consider, and it's not always just about business. You can make a lasting impression by thinking out of the box; a business meeting like no other.
Organise an event that will be both professional but undeniably pleasurable as well. Pick an unforgettable location. Choose a hotel that's unique. Choose voco™ Kirkton Park in the beautiful Hunter Valley wine region.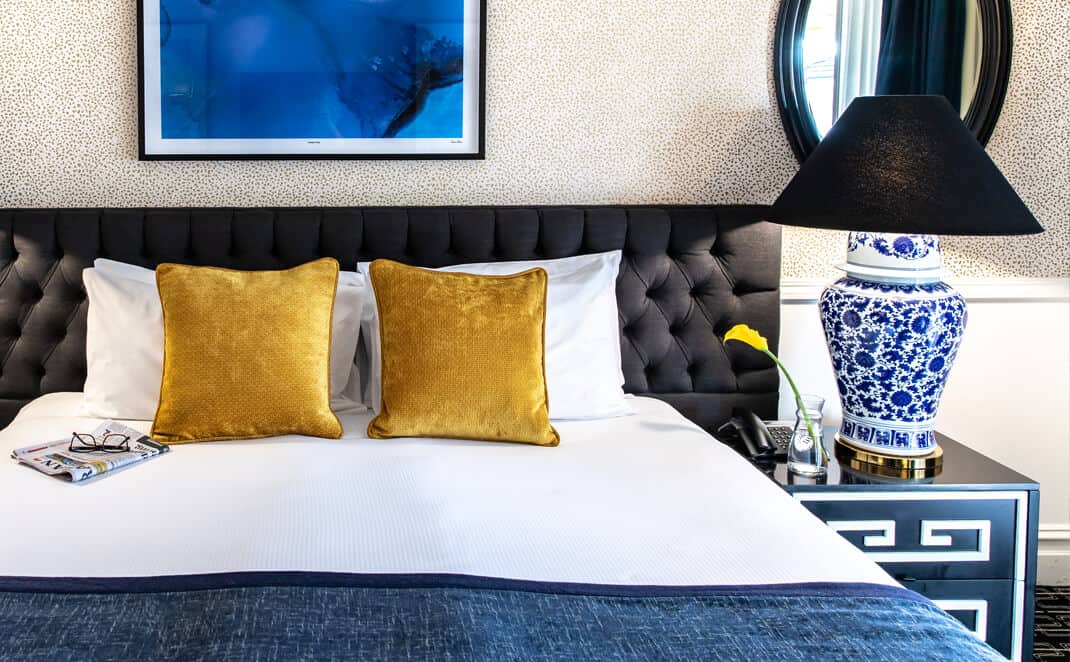 "

It all starts with a desire for perfection. The perfect conference needs the perfect venue.

"
Luxury and Functionality
It all starts with a desire for perfection. The perfect conference needs the perfect venue.
voco™ Kirkton Park Hunter Valley 
venues are the perfect solution for any business meeting or conference. Just two hours from the Sydney central business district; perfect for those looking to escape the city whilst still being in a convenient location.

Locavore Private Dining Room
This venue is designed to provide delegates with a meeting room that's functional during day time, filled with natural light. At night, the business gives way to an exceptional dining experience as the room turns into a dining space. Enjoy dishes and flavours made from ingredients that are locally sourced. Many of the dishes here incorporate fresh produce and flavours from voco™ Kirkton Park Hunter Valley very own Veggie Garden. This venue is the perfect choice for those who enjoy work but also can't do without quality food!
The James Busby Room
The James Busby Room too is enhanced by natural light for ideal conference and meeting conditions. A spacious meeting venue with an adjoining private courtyard that can be utilised in many different ways; perfect for short breaks between sessions.
Beautifully presented with ornate ceilings, chandeliers and French doors that open onto your private courtyard. Whether you love the classic design or want something special for your guests, you can't go wrong by choosing the James Busby Room.
The Hunter Rothbury Room
This exclusive venue is located within the privacy of the voco™ Kirkton Park Hunter Valley luxury estate. It's the perfect choice for those looking for a conference room that's functional but also incredibly special in style and feel. A wrap-around verandah offers guest stunning Hunter Valley farmland and wine country views. Inspiring views of the mesmerising Hunter Valley landscape are guaranteed to make work just so much easier.
With more than enough space and abundant natural light, this multifunctional room also comes equipped with built-in data projection and a large screen, ensuring first class delivery of your event content. With its acoustic foldable walls, Hunter Rothbury offers convenience and flexibility. It can be used as one large conference hall or can be divided into two separate meeting rooms if required.
The Manor Board Room
Choose the Manor Board Room if you're looking for the perfect boardroom working space. This room is located in the Manor House and offers access to the magnificent Manor Garden. The floor to ceiling windows provides this room with plenty of necessary natural light. Imagine an outdoor working lunch with a view of beautiful manicured gardens and vineyards; a business meeting to remember!
More Than Just Business
Your guests will have to stay somewhere. Why book a venue only to have people sleep somewhere else? After a long day of doing business, you'll want to make sure that your guests can relax properly and enjoy other activities as well.
At voco™ Kirkton Park Hunter Valley, you can have it all. Business meetings in versatile conference rooms during the day and complete relaxation in the evening. Superior guest rooms offer stunning views of either the Rose Gardens or Pokolbin Valley. They feature king and queen beds and come with their own ensuite bathrooms. Dedicated work zones with a desk and chair ensure that you can take business with you.
Hard work makes us hungry. This is why it's important to choose a venue that can satisfy your palate. And when it comes to food, we know you only want the best. If you value food made from fresh ingredients, then you'll love thevoco™ Kirkton Park Hunter Valley Paddock to Plate experience. Everything from tomatoes and pumpkins to strawberries and olives is hand-picked from Kirkton Park's own vegetable garden. Talk about fresh food!
Start the day with a smile by visiting The Conservatory; perfect for light breakfasts and lunches. Finish the day on a sophisticated note by visiting the Epoche Lounge Bar. Here you'll find anything from seasonal salads to delicious pizzas cooked in a wood-fired oven. Have a glass of wine and enjoy a game of pool by the glowing open fire. You've earned it!
If you'd rather catch up with friends and colleagues over a cup of tea, you wouldn't want to miss the ultimate Hunter Valley tea experience: High Tea at voco™.  Tea is served at the picturesque Conservatory with an assortment of petit tarts, French pastries, scones and finger sandwiches; a refined experience like no other!
Work is alright, but you'll most likely want to do more than just work when travelling to a conference or business meeting. Combining business and leisure makes for an ideal experience. Our friendly team knows that, which is exactly why they've designed the perfect experience for anyone looking to combine work and play!
Rejuvenating your mind and body keeps one strong and healthy. Work can be stressful so it's always good to know you can escape and refill your batteries. You can enjoy a range of onsite health and fitness facilities, including an impressive Grecian style heated indoor pool, a modern fitness centre as well as tennis and basketball courts for those who want to remain active.
Good business takes into account the needs of people. By booking a venue at a hotel that values meaningful interaction, exceptional service and unforgettable experiences you know you're making the right choice. Bookvoco™ Kirkton Park Hunter Valley event today.
DISCOVER MORE