Looking for somewhere to escape to this winter? Then look no further than one of Australia's best winemaking region! While wine is definitely the order of the day here, this breathtakingly beautiful area offers up so much more than just quality vino.
Winter in Hunter Valley epitomises everything there is to love about the cooler months. Crisp, fresh air. Subtle and soothing silence. Looking for a few reasons why so many people consider Hunter Valley to be the perfect place for a cosy winter escape. What about evenings spent relaxing in front of a roaring open fire, gourmet dining experiences, cellar door tours, sunset horseback rides, soaring balloon trips, just to name a few reasons.
voco™ Kirkton Park Hunter Valley provides you with the perfect estate retreat that will make you fall in love with winter all over again. Step out onto your own private veranda and become hypnotised by a blanket of bronze mist delicately dancing in the gentle early morning breeze. Enjoy taking breakfast in The Conservatory next to the rose garden. Luxuriate in the heated pool and spa. And stay in beds made for sweet dreams.
Still not convinced? Here are just a few of the best things to do in Hunter Valley in winter, come rain or shine.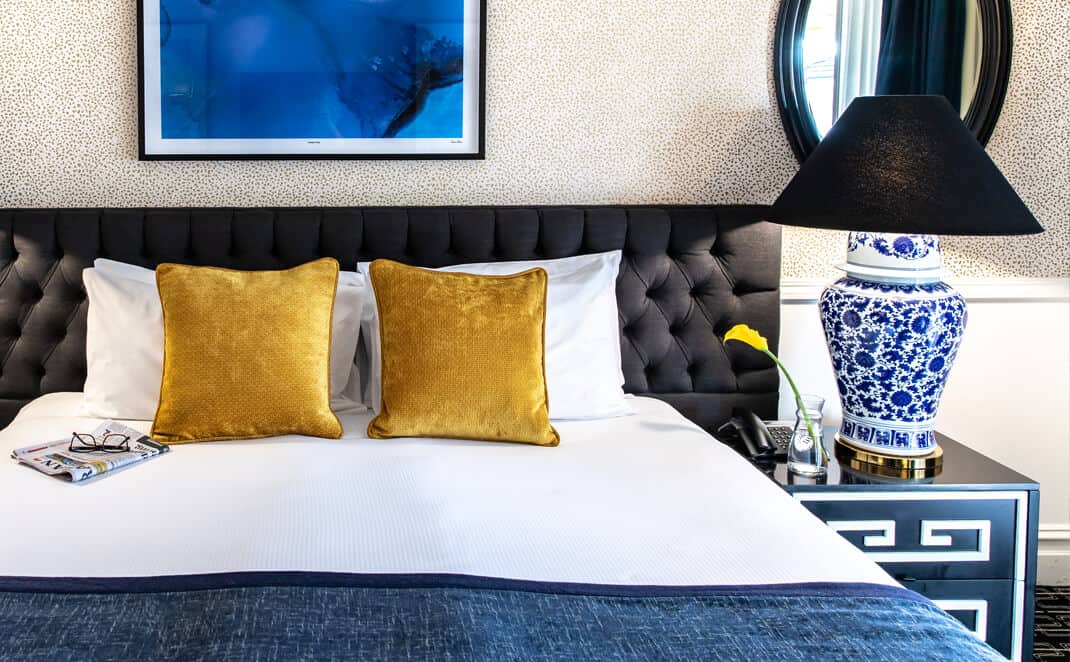 "

voco™ Kirkton Park Hunter Valley

provides you with the perfect estate retreat that will make you fall in love with winter all over again

"
Winter Wine Experiences
No visit to Hunter Valley would be complete without enjoying at least a few of the many wine experiences available. After all, it is what the region is best known for. If you are a wine lover, then the array of cellar doors, wineries, and local bars will make you feel like a lottery winner. Of course, to be able to truly enjoy the experience, you will want to leave your car behind.
The iHop bus lets you create your own wine tasting itinerary. Hop-on and hop-off add more than 14 different stops covering over 40 attractions. Not quite ready to leave the cellar door you have fallen in love with just yet? No problem. Take your time and just jump on the next bus as it comes along.
If you are in the mood for wine but not in the mood for travelling around, then Epoche Lounge Bar at voco™ Kirkton Park Hunter Valley has you covered. Spend the day sampling some of the region's finest wines accompanied with a wood-fired pizza using seasonal ingredients so fresh you can taste the difference. Make your way out or stay in this winter. Either way, wine is the order of the day.
VISIT EPOCHE

Hunter Valley Gardens
Located just a short drive from voco ™ Kirkton Park Hunter Valley is the iconic Hunter Valley Gardens. Running from the middle of June until the middle of July, experience a magical winter wonderland filled with snow, rides, food trucks, and much, much more. For a more relaxed pace, simply spend time exploring more than 1 million ground cover plants, 600,000 shrubs, 6,000 trees, statues, waterfalls, murals, and a whole lot more!
Spend the day appreciating the beauty of nature moulded to perfection. Grab a few moments of self-reflection and gaze at delicate plants as they sleep through winter. The formal Gardens emanate the beauty of a bygone era and captures the essence of a true Victorian garden. Once you have strolled through the glorious gardens, head on over to the Hunter Valley Gardens shopping village to enjoy a well-deserved glass of wine. Stock up on stunning jewellery and glassware, along with a whole host of other locally produced crafts and goods.
Take to The Sky
There is no denying that Hunter Valley is spectacular from the ground. Pristine rolling countryside, endless vineyards and estates, and the impressive Brokenback mountain range all come together to create a little slice of heaven on earth. But what if you could take that view to the next level? Well, it's absolutely possible! Take to the sky suspended beneath a towering hot air balloon for an experience that will blow your mind.
A sunrise hot air balloon trip lets you watch the land below awaken from its sleepy slumber. Be the first to watch the sun rising over the horizon, casting beautiful shadows across the land and turning waterways into moving bodies of liquid gold. Gently soar above vineyards and estates with nothing but the sound of wind breaking the silence. And celebrate the breaking dawn with a glass of Hunter Valley sparkling wine!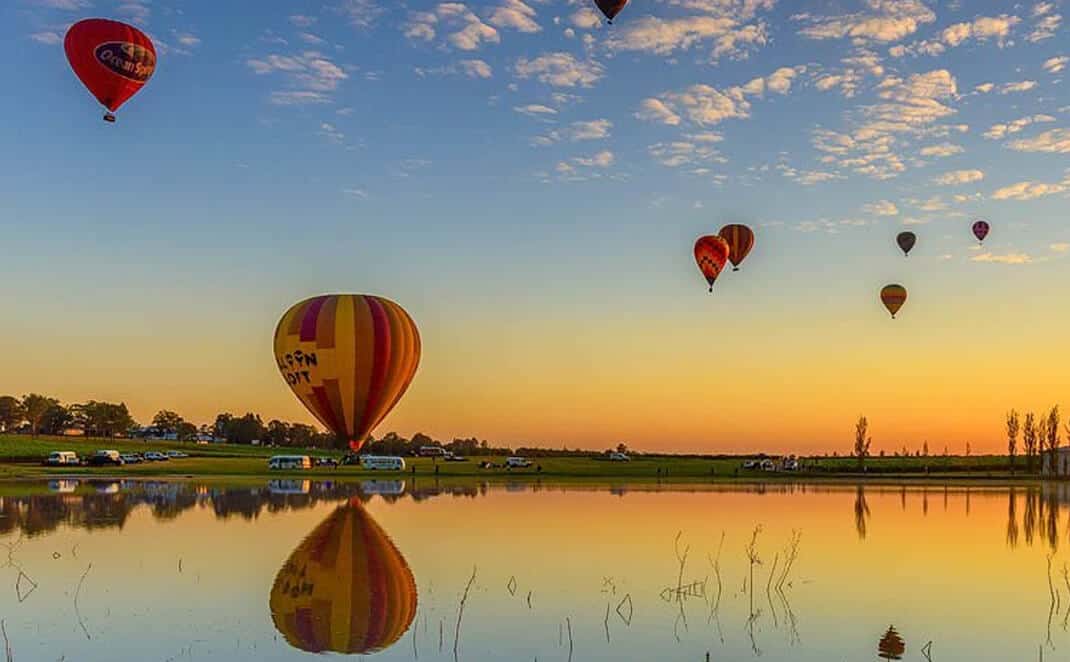 Horseback Riding
With its beautiful rural settings, one of the best ways to take in all of the sights, sounds and smells of Hunter Valley is on horseback. Take your seat on top of one of nature's most majestic and graceful animals and enjoy a more relaxed way of absorbing the local area. Enjoy cantering through vineyards with the cool winter breeze blowing on your face. Explorer the many cellar doors in the local area for a quick pick-me-up or lunchtime treat.
After a building up an appetite on your horse riding experience, head over to Epoche Pizzeria for a gourmet pizza experience that is as delicious as it is nutritious. Discoverer of the taste of fresh ingredients enriched with a subtle smokey flavour. Pizzerias are freshly made to order before being cooked in a genuine wood-fired outdoor oven.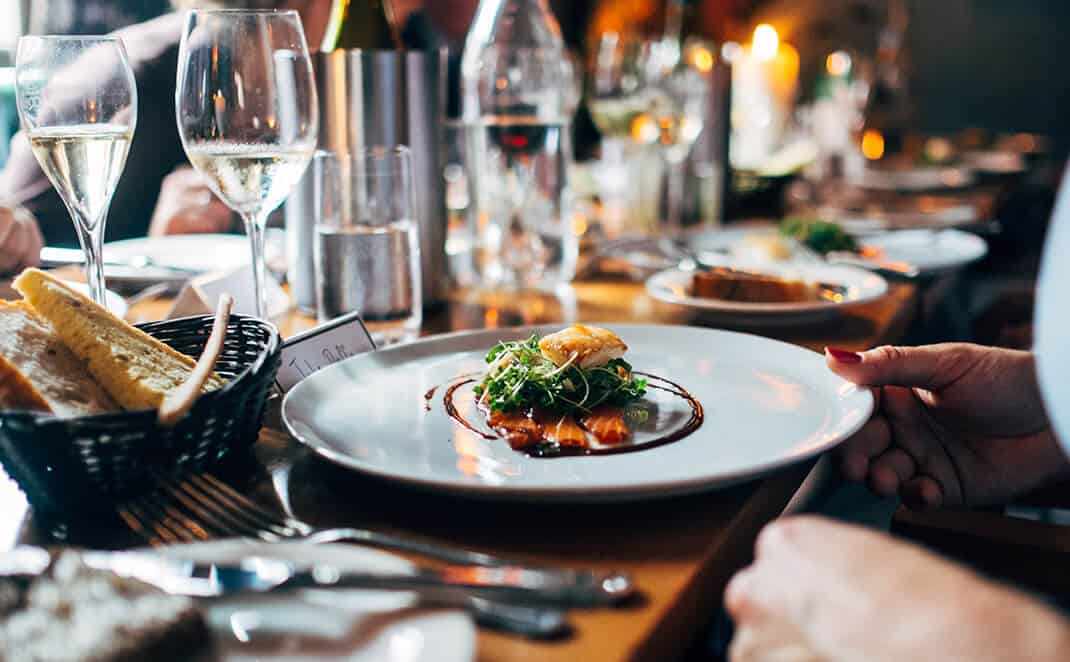 Hunter Valley Winter Festivals & Events
Here are some of the biggest and best winter festivals and events held in Hunter Valley for the whole family to enjoy. 
Hunter Valley Food & Wine Festival

– May 1

st

to June 30

th

, 2019

Hunter Valley Wine Festival

– June 19

th

, 2019

Snowtime in the Garden

– June 29

th

to July 21

st

, 2019

Cheese and Chocolate Festival

–  July 6

th

& 7

th

, 2019

Long Lunch – Winter on the Lawn with Brokenwood

 – July 13th

, 2019



Hunter Valley Winery Run

– July 20

th

& 21

st

, 2019

Hunter Valley Beer and BBQ Festival

– August 3

rd

& 4

th

, 2019

End 2 End Festival

– September 14

th

, 2019
Winter Done Your Way
With so many different places to explore and so many things to experience, Hunter Valley breathes a little life back into the darker, cooler days of winter. In fact, Hunter Valley does more than just make winter bearable. It makes it lovable.
There is a stark beauty that falls over the region over winter. One made for long lunches by a roaring fire, early morning exploring, and the chance to truly connect with your loved ones, nature, and yourself once again. Celebrate everything Hunter Valley this winter, the opportunities to have a great time are endless. From live music and entertainment to cooking classes, wine tastings, and cheese and chocolate, we have it all waiting for you to enjoy.
Enjoy a winter escape this year at voco™ Kirkton Park Hunter Valley today and enjoy up 30% off and free breakfast.
DISCOVER MORE