Hunter Valley may be the home of countless vineyards and wineries, but there's more than just wine tasting here. Plan a fantastic family getaway in Hunter Valley now!
At voco™ Kirkton Park Hunter Valley, Tennis and basketball courts are available daily. Adults and children alike can have a wonderful time at our pool. Located outside of reception, our very own petting zoo is loved by children and is open throughout the school holidays.
Children can also collect eggs from the chicken pen and greet our family of pigs and piglets. Located next to the Epoche Lounge Bar & Pizzeria, our lawn games from Finska to Jenga offer whole families hours of fun!
Of course, it doesn't end here. voco™ Kirkton Park is conveniently located close to special family-friendly tours and activities that everyone can enjoy.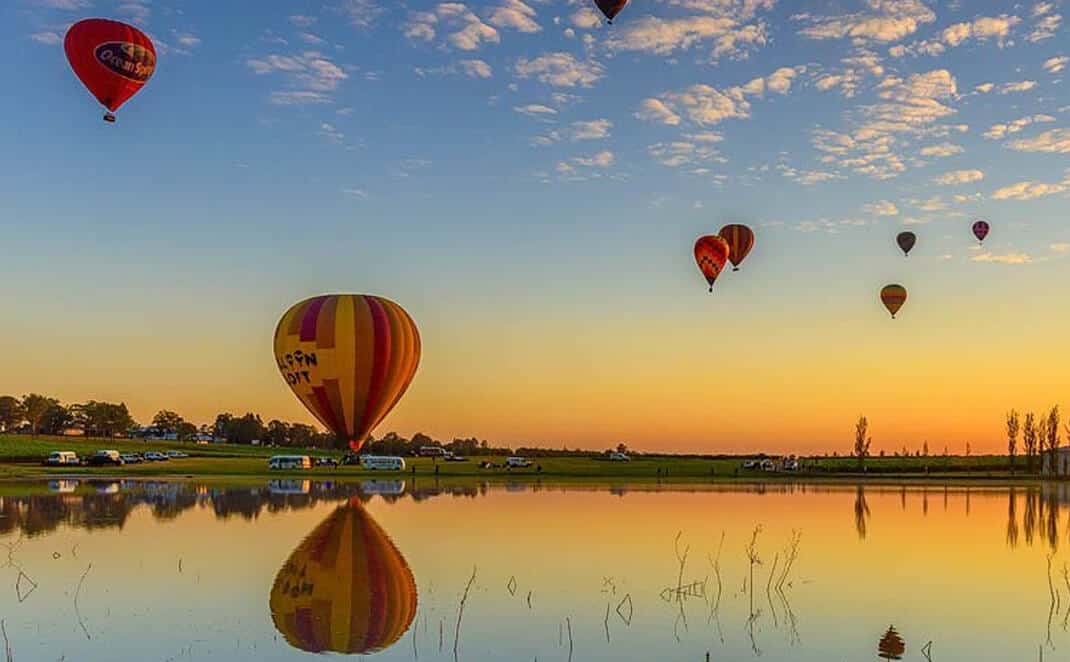 "Hunter Valley may be the home of countless vineyards and wineries, but there's more than just wine tasting here."
Balloon Flights
Enjoy a breathtaking view of Hunter Valley with Australia's very first hot air ballooning company. Balloon Aloft Hunter Valley is only about ten minutes by car from voco™ Kirkton Park.
Balloon Aloft has been offering balloon flights for over thirty-five years. These are specially designed for individuals, families and corporate groups. Enjoy the sunrise and take in views of the picturesque wine region, with its beautiful farm fields and vineyards.
Your flight team will drive you to one of many different launch sites. It only takes about 25 minutes for your balloon to be inflated and standing upright. Sit back and enjoy the process or join in and help the team.
As the sun rises so will you. A gentle yet unforgettable flight that's bound to leave everyone speechless. Balloon flying is regulated and completely safe. There's minimum movement inside the basket and at a height of 2000 feet, you should have your camera ready to capture views like no other.

Hunter Valley Zoo
Everybody loves zoos! Hunter Valley Zoo is only 5 miles from voco™ Kirkton Park. Hunter Valley Zoo is the perfect chance for new and exciting encounters!
Australian native mammals at Hunter Valley Zoo include koalas, western grey and red kangaroos, flying foxes, dingoes, wallabies and more. Australian birds include cockatoos, kookaburras, king parrots, lorikeets and emus. Hunter Valley Zoo is also the home of a wide variety of primates, birds and reptiles from all over the world!
The black and white ruffed lemurs may be loud but are the most gentle souls you will ever meet. Brand new baby monkeys light up the place, while emperor tamarins rock their famous moustaches! Cute little meerkats love to stand on two feet and jump around all the time!
Daily shows are available throughout the day. You can buy animal food from the reception area and feed the kangaroos and birds in the walk-through interactive yards. Children will certainly love that one!
Picnic areas and free gas BBQs are also available for larger groups upon booking. Buy something special for friends and family from the designated gift shop!
iHop Hunter Valley
There's more to Hunter Valley than just vineyards. Explore the wider Pokolbin or Lovedale regions with flexible bus tours. The iHop busses offer hop-on hop-off services, meaning you can choose your own adventure by selecting which stops you get on and off the bus.
A handy online iGuide assists you in your journey, helping you plan the perfect day out. These tours are all about personalised service, giving you the freedom and flexibility to choose where you want to go.
You can decide between two different timetables (Lovedale & North Pokolbin as well as Central Pokolbin) and both services operate on a continuous loop, meaning that there is plenty of time to see and do everything.
Complete freedom means you get to design the perfect tour. Many wineries and vineyards are off-limits to children, but others offer special packages that include tastings of non-alcoholic beverages so that children do not feel left out. With a flexible bus service, you are in control.
Hunter Valley Classic Carriages
Take a more old-fashioned approach by clip-clopping your way along the tree-lined back roads of Pokolbin in these unique old-style wagons. You can book a wagon for a full or half day to tour the many wineries and other attractions.
Special private carriage rides for families will take you through the heart of Hunter Valley wine country. Sit back and enjoy the ride. Exclusive tours include the Victorian carriage tour and the Landau carriage tour for four.
Discover Hunter Valley's secrets in a classic carriage that will make for a fun and unique experience like no other; the perfect family occasion!
Helicopter Tours
Soar over hunter valley on a private helicopter flight from central Cessnock, only minutes away from voco™ Kirkton Park. This flightseeing trip lets you fly over the many wineries and vineyards and can easily seat three.
The modern helicopter and experienced pilot guarantee an easy and pleasant flight experience. Departure point is from the Cessnock Aerodrome, located in the heart of the Hunter Valley region. This private flight will let you see Hunter Valley as you've never seen it before!
Finish with a 3-course lunch at one of three top-quality restaurants, the relaxed and elegant Hunters Quarter restaurant, the centrally-located Emersons restaurant at Adina vineyard and the modern Esca restaurant at Bimbadgen.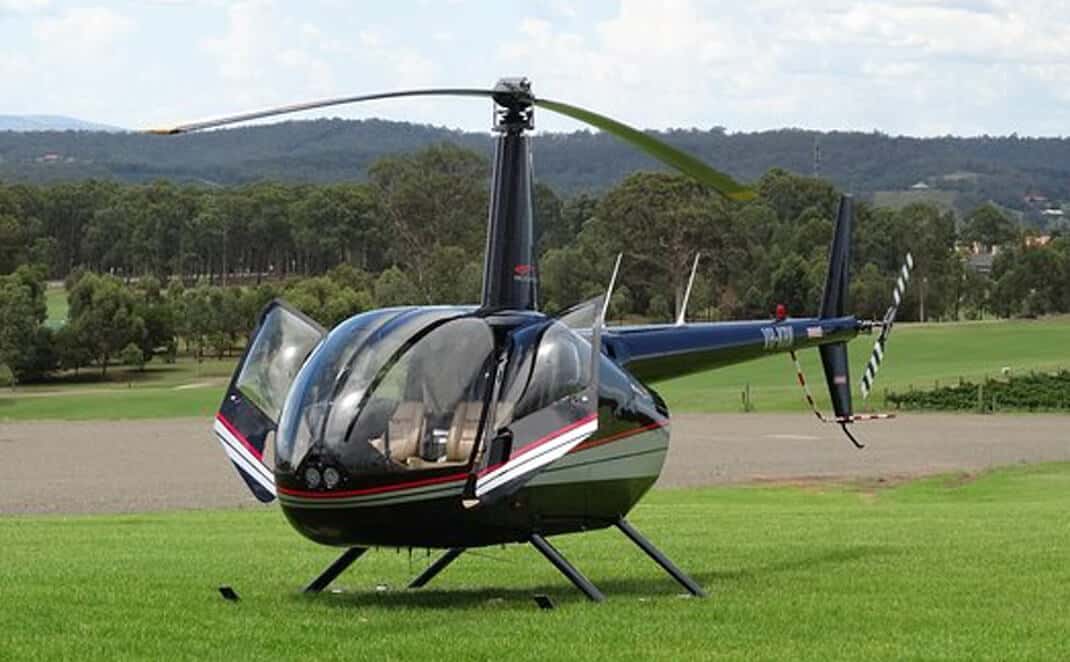 National Parks
The Werakata National Park is located in the southeast corner of Hunter Valley, just 20 minutes from voco™ Kirkton Park. It has a rich history of Aboriginal occupation and it conserves an exceptional diversity of plants and animals, including a number of threatened and endangered species.
Enjoy picnics with your family at Astills Picnic area and explore the Kurri Sand Swamp Woodland. A 2-mile walk from the picnic area makes for a nice morning walk. Another great way to see the park is by bicycle through the northern Deadman's Trail.
The Watagans National Park lies a bit farther away (40 minutes from voco™ Kirkton Park) but is home to an extensive mountain range, leaving plenty of room for wonderful hike trails along its foothills. Various picnic areas and short walks make this park a nature lover's paradise.
What are you waiting for? Plan a fantastic family getaway in Hunter Valley now! Book your stay at voco™ Kirkton Park, which is conveniently located between Pokolbin and Cessnock!