Only a two-hour drive north of Sydney, the Hunter Valley is one of Australia's oldest and most beautiful wine regions. Known for its fresh produce and artisan food, it's a popular destination among families and couples alike.
With so many attractions and activities to choose from, deciding where to go and what to do can't be easy. But, not to worry! If you're looking for the best things to do in the Hunter Valley, you've come to the right place.

Soar Into the Sky in a Hot Air Balloon
One way to experience the beautiful landscape of the Hunter Valley is to jump in a hot air balloon. Watch as the vineyards blend in with the golden fields and the eucalyptus trees cover the horizon, extending as far as the eye can see. If you've travelled to the Hunter Valley before and haven't been in a hot air balloon, this is your opportunity to explore it from a different angle.
To make the most of your ride, aim to book your seats late in the afternoon or early in the morning, an hour or so before sunset/sunrise. If you're lucky, you might even catch a glimpse of kangaroos hopping across the field. A hot air balloon ride is the perfect way to celebrate any special occasion. Of course, kids will absolutely love being high up in the sky as well.
Certain family packages include photos and breakfast. Redballoon and Beyond Ballooning both offer such packages.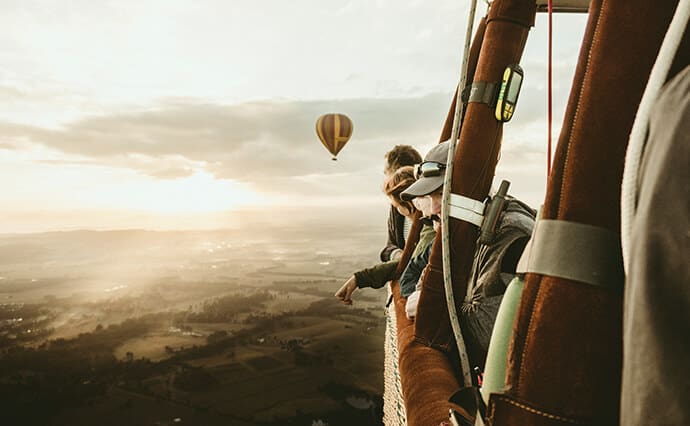 Experience a Wine Tour
You can't visit one of Australia's most well-known wine regions and not go on a wine tour. The Hunter Valley has played a defining role in the history of Australian wine, being one of the first wine regions planted by colonialists in the early 19th century.
With hundreds of wineries dotted all over the beautiful region, you should consider dedicating a day or two for wine tasting. Not only will you get to learn about the long wine-making traditions, but you'll also taste and see for yourself exactly what it is that makes these wines so special.
If you're looking for an extra special wine tasting experience, we recommend the Taste the Valley wine tour organised by Hunter Valley Horses (rel=no follow + open in new window). Imagine trotting through the vineyards in a horse-drawn carriage. It sounds like a scene straight out of a film!
This kid-friendly wine tour is not just about wine. You'll get to know more about the region's produce, taste olives, as well as local cheeses and chocolate. You can either join an open group or make it a private experience and keep the whole carriage—and wine— to yourself.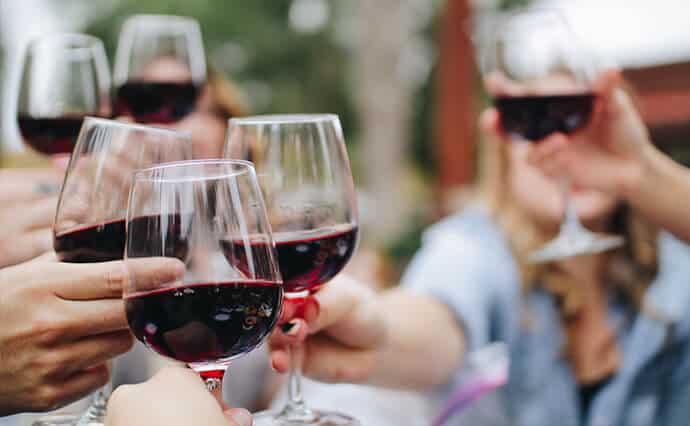 Visit the Spectacular Barrington Tops National Park
There are plenty of beautiful hiking trails in the Hunter Valley. However, no area boasts more paths and trails than the exquisite rainforest at Barrington Tops National Park. The vast network of hiking trails go up the mountain, at a maximum height of 1,500 metres. The Aeroplane Hill Walking Track offers stunning views from Careys Peak lookout.
If you'd rather make your way through the subalpine gum forests and waterfalls, you want to follow the Antarctic Beech Forest Track. This track will have you wandering through the lush landscape of the prehistoric Gondwana era. Also providing amazing bird watching opportunities.
The Devil's Hole lookout walk is easily accessible and ideal for children. However, the more demanding Gloucester Tops Circuit is perfect for the more adventurous types. It combines three popular hikes into one in an eight-kilometre loop. While you're there, make sure to keep an eye out for local wildlife. Grey kangaroos and wallabies often make appearances!
Enjoy the local Art at Maitland Regional Art Gallery
Located in a federation gothic building, the space at Maitland Regional Art Gallery houses exhibitions and works from well-known Australian and international artists. While there's a particular focus of works on paper, the gallery also features sculptures, photographs, installations and more.
A visit to the Maitland Regional Art Gallery is a great way to spend an afternoon with the whole family. An entire wing is dedicated to children and it's there you'll find the Art Factory, a space where kids can enjoy free workshops and create some special art of their own.
The exhibits here are always changing, which means you'll always find something new to admire, even if you've visited the gallery in the past. Make the most of your visit by taking the informative audio tour and enjoying a cup of tea or coffee at the popular cafe.
Visit the Hunter Valley Zoo
What's more fun than spending a day with the local wildlife in the Hunter Valley? Kangaroos, koalas, wallabies, marmosets and even monkeys; you'll find all these and plenty more animals at the Hunter Valley Zoo.
Hunter Valley Zoo provides families with an amazing opportunity to see and interact with the local wildlife. Have you always wanted to hand-feed kangaroos or pat a cute koala on the head? At Hunter Valley Zoo, you can!
If you're looking for more 'exotic' species, the zoo is also home to lions, cheetahs, blue tongue lizards, bearded dragons and more. The zoo provides families with free parking and free barbecue facilities but you can also take a picnic on the zoo's grounds. If you're feeling particularly hungry, you may want to grab a sandwich or some snacks from the reception. And, of course, don't forget your souvenirs!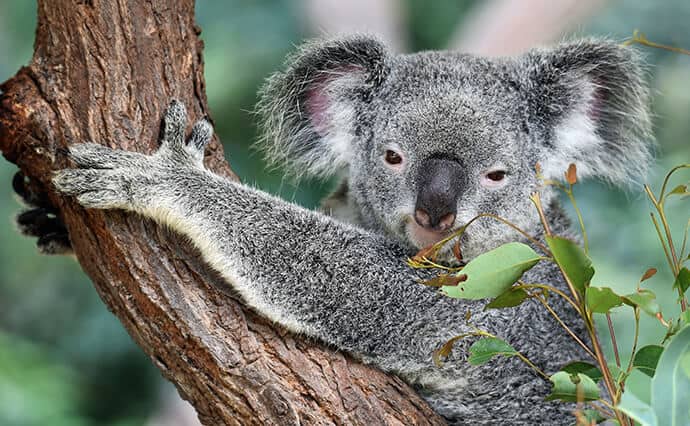 Stroll the Hunter Valley Gardens
For those of you who can't get enough of the green scenery, a visit to the Hunter Valley Gardens may be exactly what you need. This 60-acre green-land is neatly organised with pathways that lead to themed areas: the colourful Oriental Garden, the sweet-scented Rose Garden and the Italian Grotto, just to name a few.
Give yourself plenty of time to explore all of the garden's diverse areas. If you get tired of walking or dizzy from the powerful scents, a double espresso from one of the on-site cafes will work miracles!
Accommodation in the Hunter Valley
There are so many fun things to do in the Hunter Valley, which means that a day trip doesn't leave you with enough time to explore much of the region. If you want to make the most of your visit, we recommend you make a weekend out of it and stay awhile longer.
voco® Kirkton Park is conveniently located in the centre of the action. The comfortable rooms combine modern and country-estate style, bringing you an authentic Hunter Valley experience. Enjoy sweeping countryside or manicured garden views and access to all of the hotel's top facilities.

Experience the best of the Hunter Valley with our ultimate, mini-vacation, 'Escape the City' package. This exclusive package includes:
Accommodation for two
Half-day wine tour
Two unique dining experiences
Complimentary cheese board accompanied with our signature cocktails